Golden Leaves are the ONLY independent funeral planning company to hold such a high quality standard

BSI ISO: 9001 Business Excellence Standard
In a sector that has taken significant steps over the last few years to improve and professionalise its operational activities and business practices, Golden Leaves have worked tirelessly to achieve a business excellence standard that once again highlights it's standing in the sector as a quality and trusted brand, with impeccable pedigree.
BSI ISO:9001 is not only recognised internationally as the world's most widely adopted Quality Business Excellence Standard and Management System but is also considered to be a powerful business improvement tool.
The Golden Leaves organisation is now the only independent funeral planning company operating in the sector to hold such a quality standard, adding this to the ever-growing list of quality credentials clearly demonstrates the organisations desire to deliver business operational excellence as standard.
BSI will continue to audit Golden Leaves annually and ensure the standard continues to be upheld. In the meantime, the company will begin preparing for the next accreditation: the BSI Customer Service Kitemark. Golden Leaves has made a public commitment to obtaining the most prestigious customer services Standard in the world. This Standard is built upon two structured pillars: BS10002: 2018 – Guidelines for Complaints Handling and BS8477 2014 – Customer Service.
"The Golden Leaves organisation is now the ONLY independent funeral planning company operating in the sector to hold such a quality standard"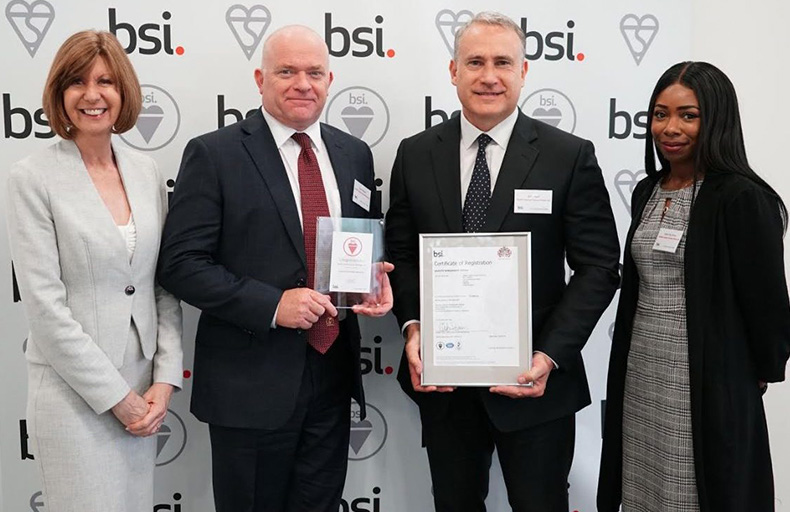 Back to news