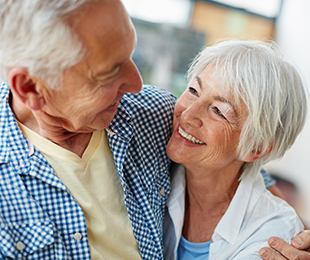 Keeping things simple with a cremation and no service means my family can celebrate my life however they'd like, without an expensive funeral service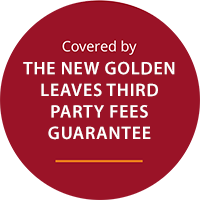 The Golden Leaves Copper Plan
Our most basic option, the copper plan is a direct cremation funeral plan offering an unattended direct cremation service.
A simple, low-cost cremation plan, the copper plan includes the services of a funeral director, collection of the deceased from their place of death and transport to the funeral director's premises.
In addition, this stripped-back, affordable funeral plan includes carriage of the deceased to the crematorium and coverage of all cremation and doctor's fees.
As is standard with direct cremation funeral plans, this type of funeral does not include any in-person service for mourners. The cremated remains of the deceased are either returned to the family or scattered in the crematorium's garden of remembrance.
If you're looking for a dignified, simple funeral plan, contact us today to arrange a consultation.
What's included?
The copper plan is a modest, direct cremation plan, including:
Cremation service
Basic coffin
Funeral director's professional services, allocated by Golden Leaves
Advice on funeral registration, documentation and certification
Collection of the deceased nationwide in mainland UK (24-hour service)
Care of deceased prior to funeral
Guaranteed cremation and doctors' fees
Return of ashes or ashes scattering
Bereavement counselling (where available)
What is not included?
Burial of the deceased
Funeral service
Chapel of rest for family and friends to visit
Important information about our direct cremation funeral plans
Single payment (i.e. one lump sum)  – you can cancel within 30 days or within 7 days of us telling you who your funeral director is (if this is later).  You'll get all your money back.  If you cancel after this, you'll get your money back but we'll keep a £249 charge for administration.
12 months' instalments – you can cancel at any time in the 12 months and get back everything you've paid.  After that, you'll get your money back but we'll keep a £249 charge for administration. Payment option not available if you have been advised by a doctor of a condition or illness that will cause death within 12 months of applying for a plan.
Credit-financed payment* – this is a loan and it's subject to status and personal circumstances so you're not guaranteed to be accepted. You must keep up payments on this: if you miss payments, your plan may be cancelled. If you select this option you will be provided with pre-contract credit information, adequate explanations and a credit agreement directly by Funeral Safe Limited. You will have a cooling off period which is the longer of 30 days from the date of the call or 7 days from when we tell you who the allocated funeral director is. During this period, you can cancel the purchase of your funeral and receive a full refund of any money you have paid to that date. If you cancel after this point, we'll pay back the cost of your plan to Funeral Safe but we'll keep a £249 charge for administration. Payment option not available if you have been advised by a doctor of a condition or illness that will cause death within 12 months of applying for a plan. You must repay your finance to Funeral Safe Limited before your 85th birthday
What happens to the money I paid for my plan? – We help many thousands of customers to plan and fund their funerals. Because of economies of scale, we can sell our Plans to our customers at a rate which is usually far more cost effective than it would be for them buying from a funeral director at the time of the funeral itself. As a commercial enterprise, we have costs of doing business and promotional marketing.  These costs are met by supply side economies of scale delivered by our ability to purchase funerals in bulk and are consequently absorbed into the price of our plans.
We retain an amount from the price paid by you for your plan (which is currently £249) to cover our administrative costs of running the business for the life of each Plan, which is approximately 11 years.  We also retain an amount (which currently ranges between £401 and £934 dependent on which plan you purchase) to cover marketing, sales fulfilment expenses and to provide the business with an element of profit. The balance is placed in the Trust in order to pay the Appointed Funeral Director and other costs of the agreed funeral (for further information, please see our Commission and Payment Disclosure and refer to our fees and payments breakdown summary table for further details.
Any more Questions?
If you require any further information and wish to speak with one of our advisors, please select the request a callback button, submit your details and a member of staff will contact you shortly. Alternatively you may find the info you require in our FAQs section.
You can also call us on 0800 85 44 48
Copper Plan Costs
Single payment:
£1,450.00
12 Monthly Payments:
£116.75 p/m
Payment plans from 24 months to 96 months are financed with a credit arrangement by Funeral Safe Ltd.
24 Monthly Payments:
£ p/m
36 Monthly Payments:
£ p/m
48 Monthly Payments:
£ p/m
60 Monthly Payments:
£ p/m
72 Monthly Payments:
£ p/m
84 Monthly Payments:
£ p/m
96 Monthly Payments:
£ p/m
The deposit amount assumed in the illustrative calculations for 24-96 months shown above has been set at £49. Although a higher deposit will be accepted. A higher deposit will lower your monthly payment.
Finance arrangements of 24 – 96 months are provided by Funeral Safe who are the lender.
Funeral Safe Representative example
Credit amount of £1450.00 with an upfront arrangement fee payment of £49.00 and monthly repayments of £71.68 over a term of 24 months at a rate of interest per annum (fixed) of 12.99%. This is the equivalent to 15.99% APR representative. Total amount repayable is £1769.32. We will do a credit assessment of your circumstances when you apply. Credit available subject to status and personal circumstance to UK residents aged 18 years and over. Funeral Safe finance is available over terms of 2 – 8 years with (fixed) APR rates from 11.99% based on your personal circumstances. We reserve the right to refuse any application. Information correct as of 01/09/2023. Funeral Safe limited is authorised and regulated by the Financial Conduct Authority and is the Lender (FRN:765110).
 **Golden Leaves Limited is a credit broker and not a lender.  We are authorised and regulated by the Financial Conduct Authority.  Our Firm Reference Number is 960923.  You can check this on the Financial Services Register at www.fca.org.co.uk/firms/financial-services-register.  We introduce you to and promote credit available only from Funeral Safe Limited for the purpose of financing a funeral plan.  You do not have to pay us for this introduction and we do not receive any commission, incentive or other form of payment if you choose to apply for credit with Funeral Safe to finance your Golden Leaves funeral plan.