Golden Leaves are the ONLY independent funeral planning company to hold such a high quality standard

BSI Kitemark Customer Service Accreditation
Golden Leaves recognised as leading choice for consumers with BSI Kitemark Customer Service Accreditation
Golden Leaves has been recognised as a leading choice for consumers after becoming the first independent firm within the United Kingdom to secure the prestigious BSI Kitemark Customer Service Accreditation.
Launched in 2017, the BSI Customer Service Kitemark Accreditation was created to help consumers easily identify organisations that are proven to deliver an exceptional customer service experience, whilst awarding deserving businesses with a prestigious accreditation that proves they can adhere to relevant British and International standards.
Committed to educating consumers on the real value of funeral plans and their capability to help control rising funeral costs, Golden Leaves is dedicated to ensuring all customers can plan for the inevitable without anxiety and concern.
Now the only independent firm within the funeral planning industry to secure the BSI Kitemark Accreditation, Golden Leaves was awarded the accreditation in December 2020 following a rigorous assessment process, where the firm was required to demonstrate its competency against BS 8477: 2014 Code of practice for customer service, ISO 10002:2014 Quality management Customer satisfaction Guidelines for complaints handling in organizations, ISO 9001 Quality Management Systems, as well as validating its own customer service feedback metrics.
This comes just 6 months after Golden Leaves were successfully shortlisted for both the UK Customer Experience Awards and SME National Business Awards, and nearly two years after the firm became the only independent funeral plan provider to achieve BSI ISO 9001 for Business Excellence.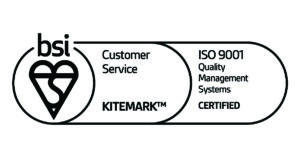 Barry Floyd, Managing Director for Golden Leaves, confirmed: "At Golden Leaves, we are dedicated to delivering the highest standards in customer service and feel incredibly proud that this has been recognised by our new prestigious and globally recognised BSI Kitemark Accreditation."
"For decades, we have worked tirelessly to establish our reputation as a stand-out funeral plan provider that genuinely cares for our customers and their loved ones, and we are proudly confident that this latest accreditation will reinforce our reputation for the provision of quality, innovative and cost-effective funeral plan products for both existing and future customers."
Initially formed by a highly regarded family of funeral directors in Croydon, South London, Golden Leaves were one of the first providers to introduce the funeral planning product to the UK and have successfully continued this legacy in being the first independent funeral planning company to launch the Guaranteed Cremation Funeral Plan model, which freezes the cost of a funeral regardless of when the plan was purchased.
For more information, please contact: info@goldenleaves.com
Back to news