Our wool coffins are hand crafted using recycled card and wool fibre that is both sustainable and biodegradable.

Eco-friendly Coffin Range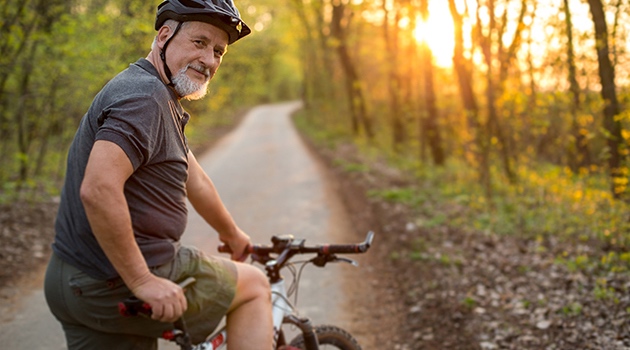 Golden Leaves Funeral Plans offers a range of options for eco-funerals in the UK.
Choose from our range of eco-coffins, all made from sustainably sourced materials and are produced to a high quality.
All of our coffins are 100% biodegradable to give you the peace of mind that you will leave very minimal impact on the environment. Our suppliers are chosen for their green practices, as well as their ethical practices in employing and compensating local craftsmen.
The coffins' designs are simple yet elegant, creating a natural effect with their tasteful detailing. They include traditional and contemporary designs.
Explore our selection of coffins to include in an eco-friendly funeral in the UK.
Glade
Veneer – Our Glade Funeral Plan comes with a classic style veneered coffin. This traditional coffin is made using FSC-certified, Ecologique board, oak veneer style wood finished with water-based polish. Manufactured by J C Atkinson, the UK's premier eco-friendly coffin manufacturer, you are assured that you are purchasing quality green coffins.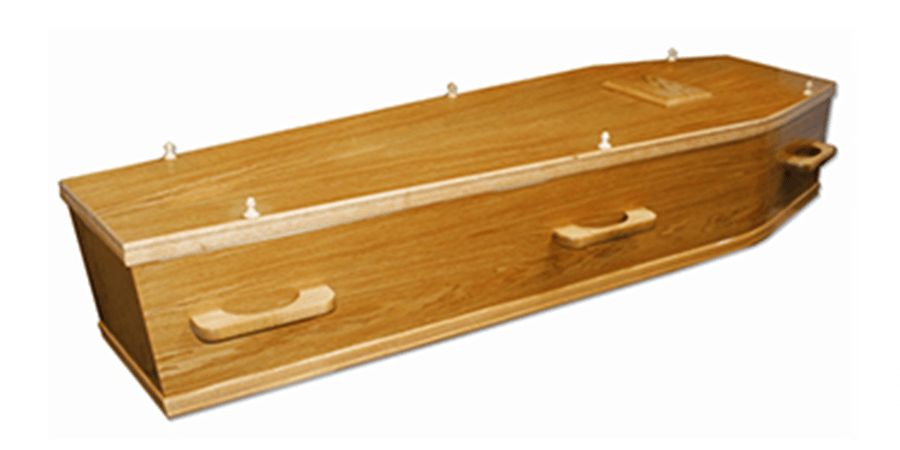 Meadow
Bamboo – The Meadow Funeral Plan comes with Oasis bamboo coffins. These coffins are hand made in Bangladesh to fair trade principles. The project was set up to provide employment and support the local community and is endorsed by Traidcraft. The coffins are designed to maximise use of materials while minimising waste and energy use.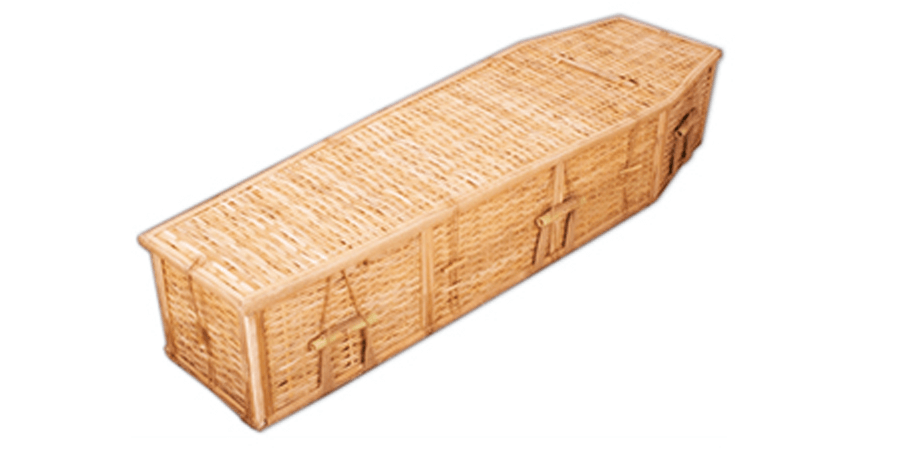 Woodland
The Woodland Funeral Plan comes with lovely Willow, Wool, Reflections and Pine coffins for a beautiful eco-friendly funeral service.
Willow – Our range of Willow coffins are made from fast growing sustainable Willow. They are meticulously hand woven by local craftsmen, making each coffin special. The interior is lined with biodegradable cotton. The lid is plaited and fastened with willow toggles. Traditionally shaped willow coffins as well as curved end caskets are available.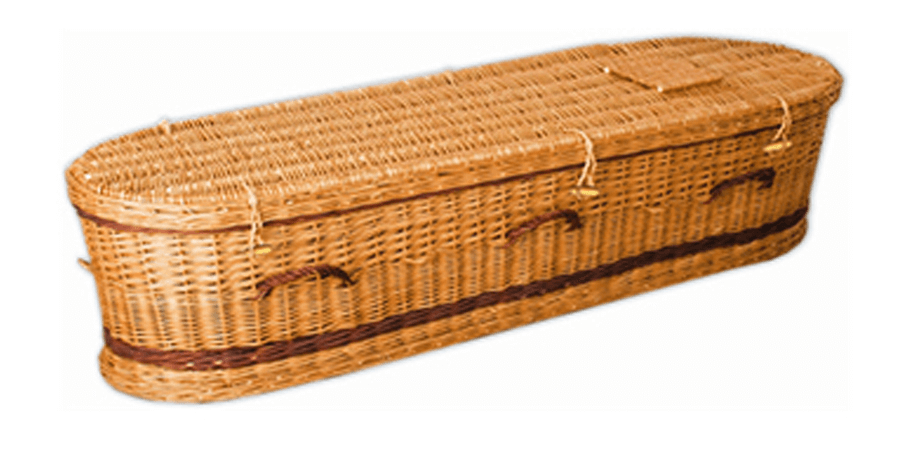 ---
Wool – Hand made in Yorkshire by Hainsworth, the Natural Legacy Woollen coffin is made on a strong recycled cardboard frame. The wool is a fibre that is both sustainable and biodegradable. The affectionately woven outer layer, along with the cosy natural interior, invokes a sense of comfort and gentleness.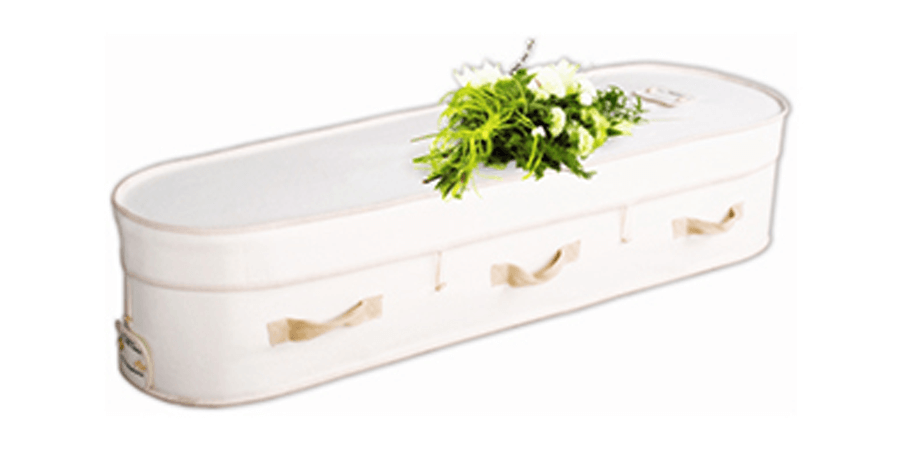 ---
Reflections – The Reflections coffin comes with an imagery printed onto FSC certified paper, which is then laminated onto the coffin's outermost layer using a water-based glue. The coffin comes with a natural biodegradable cotton lining and is supplied without handles. You can choose from a selection of designs or you may create your own design.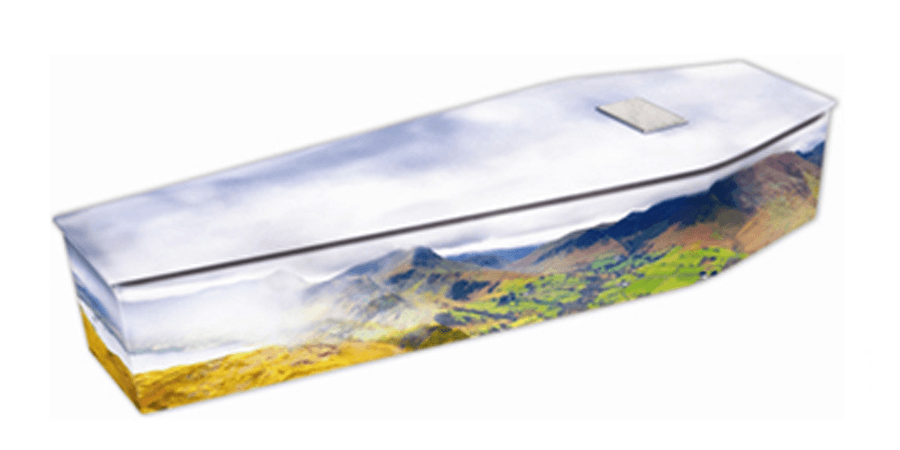 ---
Pine – The pine wood is selected from European sustainable forests. The coffin is fitted with matching, biodegradable wood handles and finished with natural, water-based polish. It is lined inside with natural cotton and comes in traditional and contemporary designs. Suitable for burial or cremation, pine coffins make a great choice for eco-funerals.